FREE + LIVE
THE PRODUCT CONFIDENCE WORKSHOP
WITH ERIKA LYREMARK  |  THE DAILY WHIP®
WED, SEP 13 @ 4:00 pm PST / 6:00 pm CST / 7:00 pm EST
// I'll pose strategic prompts to tear down the walls and reveal your offer's competition-crushing edge
// Get real-world examples of brands like Christian Louboutin and Brother Vellies with bold and memorable viewpoints in product design
// Learn how asking for lap dances 316,000 times gave me unshakable confidence in my offers and where to find yours
GIVE IT TO ME
'Erika's no hype. And ALL clarity.⁣'


– Hillary Weiss Presswood, Creative Director & Positioning Coach
---
'Erika is like ANNA WINTOUR – except for business.
Inspiring. Immaculate Insights. Opulent Opinions. Amazing Taste. Drive & Vision!'
– Sarah Ashman, Creative Director & Style Maker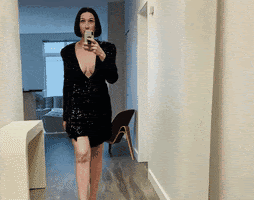 A little tip straight-my-from lips to your heart:
Product Confidence is your #1 best business 'secret weapon'.
It beats out luck, knowledge – even talent.
Whether your goal is to crank up your sales, create your dream business, shop that book proposal to the hottest agent in town, or woo the investor with the power to change your destiny, the reality is:
You're going to need a LOT of coins in your Product Confidence Bank.
I'm going to show you how to get that money and those opportunities.
In this FREE workshop, I'll …
// Share the simple strategies you need to get Product Confidence
// Light the match that will rekindle that spark you must have to sell your offer
// Bring my 25+ years of business experience – generating millions of dollars in sales – to help you create your own perfect product or service. Ultra-Flattering. Competition crushing, Packed with your personality.
We are going to WHIP your Product Confidence into shape.
I NEED THIS
'Erika's ideas and marketing acumen are stunningly simple and amazingly effective.'


– Hunter Niland Welling, Marketing Consultant for Luxury Service-Based Brands
---
'Erika Lyremark has an intuitive mensa-like grasp of business.'


– Holli Thompson, Author, Discover Your Nutritional Style, CHHC, CNHP
Grab Your Spot. 
Seats are limited.
LIVE | 09.13.23
4:00 pm PST | 6:00 pm CST  |  7:00 pm EST
I'll see you there LIVE.
HELLO
I'm Erika Lyremark
I knew I was meant to be an entrepreneur (or a circus performer) when I let my brother throw a pie in my face for $5—then started my first business at the age of seven when I talked my Mom into paying me to memorize Bible verses.
Wheeling & dealing my way through high school (staking my independence by moving into my own bachelorette pad before I even graduated), I went on to earn degrees in Apparel Design and Womens Studies (with an emphasis on China Studies), spent 9 years swinging around a stripper pole, and went on to co-create a commercial real estate investment company in 2001 and a personal branding & business coaching consultancy in 2005 and have worked with thousands of clients.

I documented my experiences in my book Think Like A Stripper: Business Lessons To Up Your Confidence, Attract More Clients & Rule Your Market, lauded by Dan Pink as "a smart and provocative read", while Shark Tank's Barbara Corcoran says "Erika will not only whip you into shape with her wit, humor, and no-nonsense advice, but show you how to bounce back from failure and become the confident sales superstar you're meant to be."
I spend my leisure time…
Watching reruns of the original Gossip Girl,
Going out to dinner with my hunky husband,
Admiring photos of Elo – my adopted orangutan who lives in Indonesia.
Texting the Bugatti headquarters with suggestions on what to call the next generation of sports coupes. The Lyremark, of course.
SIGN ME UP